Immanuel Bible Church
A Small Church with a Great Commission!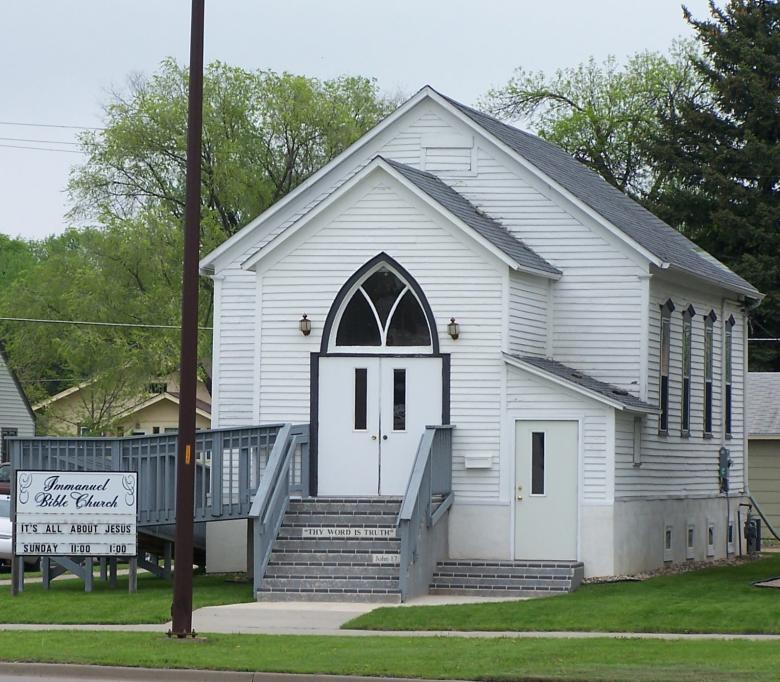 Immanuel Bible Church is located at:
424 North Second Street
Aberdeen, South Dakota, USA.

Rev. Kevin O'Malley, pastor
Our Church Services:

Morning Worship 11:00
Sunday Afternoon 1:00
Wednesday Evening 7:00
O u r C h a n g i n g C h u r c h S i g n



One who uses the Bible
as his guide never loses
his sense of direction



Thank you for visiting this website.

May our God and Savior Jesus Christ richly bless you!
Questions or comments?
Contact me at prairiepreacher@yahoo.com